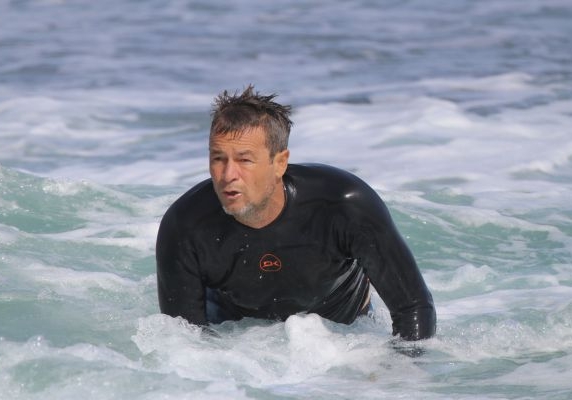 Ep #70: From Pro Surfer to Lifestyle Brand Creator: An Interview with Micah Nickens
This week, I'm continuing with the theme of starting second careers later in life and why age is just a number. I'm joined by pro surfer turned lifestyle brand creator Micah Nickens. Micah is an inspiration to me personally, and in this episode, you'll find out why.
Micah's dad was an avid surfer, so they spent most of their time surfing and it became a bit of an obsession. At 13 years old, he got his first official sponsor: DaKine. He spent 15 years traveling the world as a pro surfer. At the end of his pro-circuit career, he was hired by DaKine as a team manager and eventually became the marketing director of all water-related sports. 
After 22 years, he left to start his own brand, Uncles Movement: a lifestyle brand with a very powerful message and mindset. His brand inspires me, and it will inspire you too. Micah left the safety of corporate life to develop his own brand and philosophy, embrace change, and show the rest of us that it's never too late to make a big change in your life.
If you want to learn more tips for managing your stress and your overthinking brain, I highly recommend signing up for my weekly newsletter here!
What You Will Discover:
How Micah decided to start Uncles Movement.
The mission Uncles Movement has to speak to the older generations in an industry that generally targets youthful demographics.
Where the idea for the branding of Uncles Movement came from.
Micah's philosophy that age is just a number.
How Micah's life is transformed since he embraced the inevitability of change.
The growth Micah has experienced since starting Uncles Movement.
How to take part in Micah's Betterment Challenge.

Listen to the Full Episode:
Featured on the Show:
Enjoying the Show?